How to get more YouTube views with Google AdWords [case study]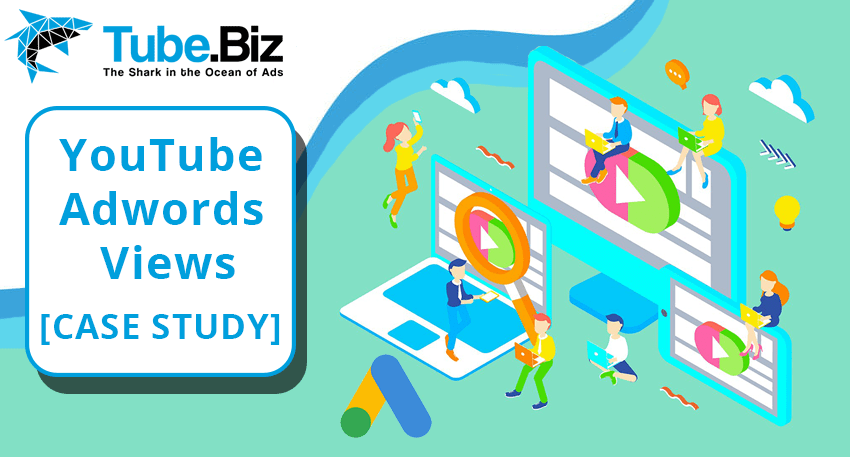 All youtubers sooner or later face the question of how to promote their YouTube channels. Most of them go to Google AdWords - the official platform for launching ads for promoting their content on YouTube. The service is reliable and trusted. Therefore, we've launched a new service - YouTube Adwords Views.
Service description:
Minimum order: 1 000
Maximum order: 10 000 000
Start Time: 0-72 hours
Retention: 1-10 minutes
Delivery speed: 1-2 weeks
Drop rate: 0%
Guarantee: Lifetime
GEOs: Spain, USA, France, UK, Italy, Japan, South Korea, Thailand and other countries.
Additional terms

We don't accept live stream videos, premiers, gambling offers, age-restricted, COVID-19 related videos. Monetization allowed. 100% legit and safe views. To qualify for the guarantee, please, do not drive any 3rd party views to the video 7 days before and after receiving these views. Also note, that most of the views are delivered in the last few days, stats at Tube.biz are renewed after the order completion and around 10% of orders get rejected by YouTube or not receive any views (in which case the funds will be refunded to your balance). To use this service your video should be in one of the languages supported by Google AdWords: Arabic, Bengali, Bulgarian, Catalan, Chinese, Croatian, Czech, Danish, Dutch, English, Estonian, Filipino, Finnish, French, German, Greek, Hebrew, Hindi, Hungarian, Indonesian, Italian, Japanese, Korean, Latvian, Lithuanian, Malay, Malayalam, Marathi, Norwegian, Polish, Portuguese, Romanian, Russian, Serbian, Slovak, Slovenian, Spanish, Swedish, Tamil, Telugu, Thai, Turkish, Ukrainian, Urdu, Vietnamese.
Our client has shared with us his statistics. He ordered 1500 views [YouTube views AdWords (Non drop) Italy], spending $9. And that's what he got:
1500 views for 2 days
A good retention rate of around 42% (The length of the video is 3 min 49 sec)
TOP source - YouTube advertising
99% of views from Italy
As you can see from the screenshots - YouTube Ads - was the only source of views for this video and you can be sure that your views will come from a 100% legit source and will not harm your video nor the channel.
To get higher in ranking your channel should receive no less than 3K AdWords views each and every day (the more the better) and get updated with at least one new video a week. We can help you with that, even if your GEO is not on the list yet (just use the live-chat on our website and tell our support team which country you would like to get AdWords YouTube views from).
Also, if you want to get your channel to be monetized within a month, use our YouTube Monetization Watch Time 4000 Hours service.
Or start with 1000 Hours for $55 via the YouTube Monetization Watch Time 1000 hours.
In case you have questions, don't hesitate to contact us via live-chat or on Skype.