Easy way to monetize a website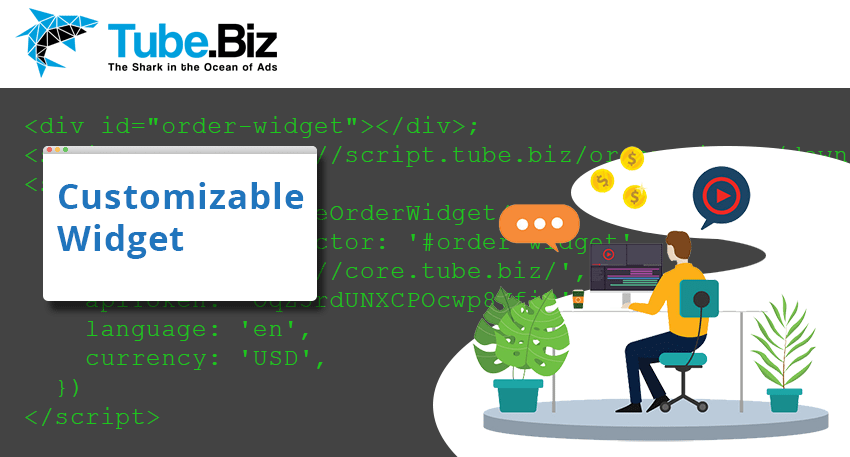 Meet our widget, created to simplify the life of both users and publishers. This Widget is a form for creating an order. To place an order, a user needs to insert a YouTube video link, select a service and payment method, enter an e-mail and click on the "Create order" button. This is the simplest way to buy YouTube views, likes and subscribers.
Website owners have the opportunity to earn a commission on paid orders in Tube.Biz. You can take the widget code and embed it on your website.
Colours, language, payment methods, currency, prices - all these parameters are customizable.
You can set up a desired reward % for any YouTube service.
It's a very user friendly widget that maximizes the percentage of successful orders.
You can create multiple widgets. The full statistics is accessible in your account.
Login to Tube.biz

Open the "Order widget" tab.

Click on the "Create widget", then give a name to the widget.

Set your prices.

Scroll down to change available payment systems.

Click on UPDATE.

Change the currency, language, theme and colours if you want.

Copy the script code and paste it into the code of your site.
That's all!
Become a partner of TubeBiz - the biggest social media platform.
In case you have questions, don't hesitate to contact us via live-chat or on Skype.