How to get slow drip-feed YouTube views?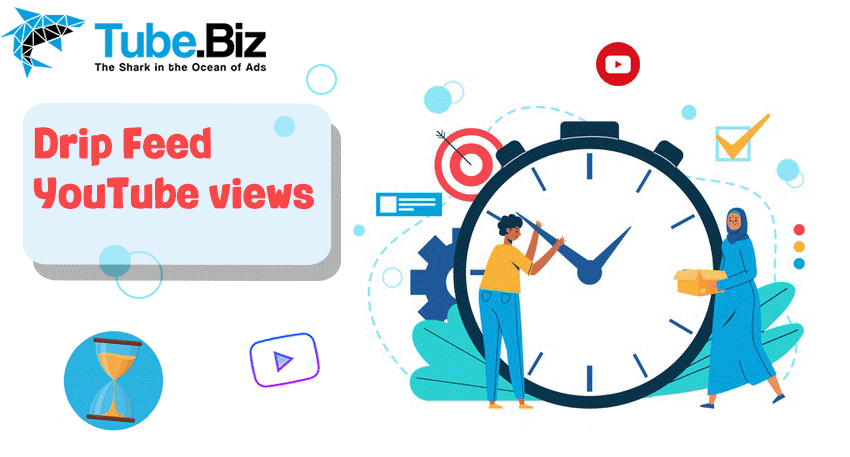 Slow views or drip-feed views are views that are delivered to your videos in a more natural way. Instead of getting 10'000 views in an hour, you can spread the delivery time over several hours or days. Minimum amount of views is 1000. You can choose any of our YT views services: worldwide, GEO-targeted, with 30+ sec, 50+ sec retention time etc.
Use drip-feed feature to reach more people and to build your credibility on YouTube. Uploading videos regularly and their regular promotion is a key to success. Increasing views with drip-feed favorably affect the position of your video in search.
The process of creating drip-feed order is similar to the usual order. The only difference is in choosing a drip-feed option. Check-mark drip-feed box and enter a required time frame and a number of runs needed. During this period we'll send you a number of views that you indicated above - the entered amount per each run.
For example, according to the settings in the screenshot above, the video will receive 1000 views per day during 30 days or more (each new run will start 24 hours after the completion of order in previous run) and the order will be completed within 1 month or more. In this case, the automatic start of orders is very convenient.
Smart algorithms of this video hosting platform use a large number of parameters to cut off fake views. That is why, we sometimes meet with the fact that the number of views under the video can change downward. This happens for several reasons:
Many people think that YouTube does not count views of less than 30 seconds. The same goes for

live-streams

. But this is just a guess.

YouTube takes into account the consistency of the user's path. If a user jumps from video to video and watches them for 30 seconds, then his views will not be counted.

YouTube does not take into account views of users who leave a lot of spam comments.

Videos that are embedded in a page and automatically start will not be counted too.

Illegally earned views, made by special robots, are most likely to be removed.
A large number of aspiring creators face the problem of a lack of viewers. To give a boost to a channel, they need to buy ads. TubeBiz - one-stop shop for social media promotion. We offer a lot of services at affordable prices. Our services do not violate Google's policies. Since we provide High-Quality views from real people. In addition to views, we provide likes, subscribers and comments.
You faced dropping views? Drip-feed delivery is designed to solve this problem. Buying Drip-feed views is a more realistic way of getting views. In addition to video promotion, you save time creating multiple orders. Try drip-feed and always lead!
P.S. Drip-feed feature can be used not only for Youtube, but for other services as well.
In case you have any questions, please contact your personal manager or live-chat support. We're here to help you 24/7.


⭐ You may also like ⭐