What's the new update on Instagram and how it will affect platforms' business accounts?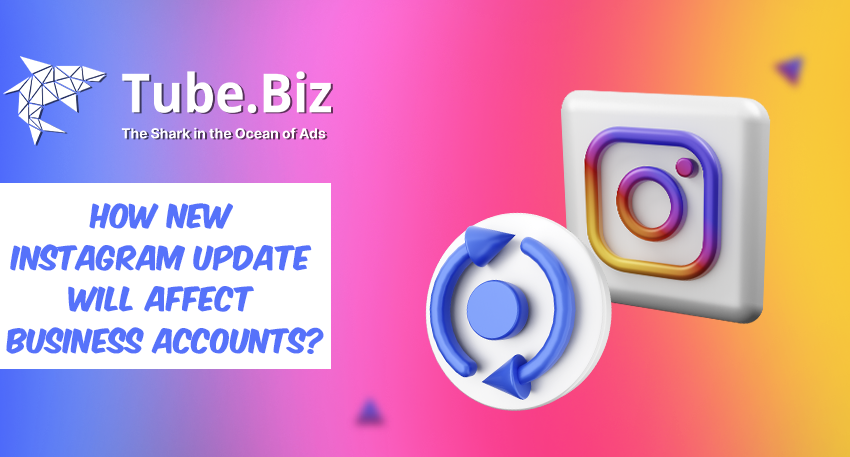 One of the key elements of each social media platform these days is how fast it can adapt to a new user's needs and requirements and offer a convenient user experience. The platforms that stick to this idea are mostly visited social networks that attract more people to join them. One such platform is Instagram.
Their team focuses on continuous updating of the platform's features and a new one that they introduced is for business accounts which are called 'Lead Forms'. According to Instagram authorities, this feature will help creators to improve their business presence and generate direct responses.
What is the update about?
With this new update, users can now choose to add 'Lead Form' and it will appear in their profile. It is a very unique opportunity for those who have business accounts on Instagram. With this new feature brands can 'manage lead generation ads' on users' mobiles.
This update is all about 'call-to-action' and it is a turning point for businesses as from now on your potential clients get a chance to interact with your ads and so you will get the key ideas about their interest. This is done to target wider audiences and attract more people to your profile and generate engagement. Your potential customer will get a special lead form to fill out. As a result, you get more details from your target audience.
When a user who interacted with your ad filled out the lead you will get an email. You can also see details about your leads via Ad Tools on Instagram (it could also be 'Activity Feed'). These lead forms will definitely help you to understand such information as, for example, how people heard about you, which is important for a business online.
How can you access your Leads?
You can do it via 'Ad Tools' and 'Activity Feed'. If you want to see relevant details in Ad Tools then access your business account, tap 'Ad Tools' and then choose 'View Leads'. If you decide to see the details in 'Activity Feed' then: on the bottom of your screen tap on a heart image, choose 'Promotions' that you will see at the top and pick 'Leads'.
How can you make your business more visible on Instagram?
With a high level of competition on social media users seek promotion tips and struggle to make their content go viral. However, little do they know that, actually, very often in this case users get services from online sources that provide quality promotion. Tube.Biz is one of such panels that is considered to be one of the most reliable sources online by the vast majority of Internet users.
You can continue promoting your content on YouTube on your own. In fact, it will definitely take you places as you will know a bit more about marketing on Instagram. However, there is a small possibility that users will notice your content within several months if not years.
To avoid wasting your time and energy on engaging with users that won't leave you any kind of activity back, users get promotion services from Tube.Biz. With us you will save a lot of your free time and focus on editing your content and your own style while our professional marketers and designers do the best for your Instagram profile.
Try our best promotion services for Instagram and make your content go viral!
Buy Instagram Likes - the prices are from $5.00 per 1000
Buy Instagram Followers - the prices are from $10.00 per 1000
Buy Instagram Package - the prices are from $20.00 per package
Buy Instagram Reel Views - the prices are from $0.50 per 1000
Buy Instagram Story Views - the prices are from $0.50 per 1000