How can you spread your brand awareness on Pinterest?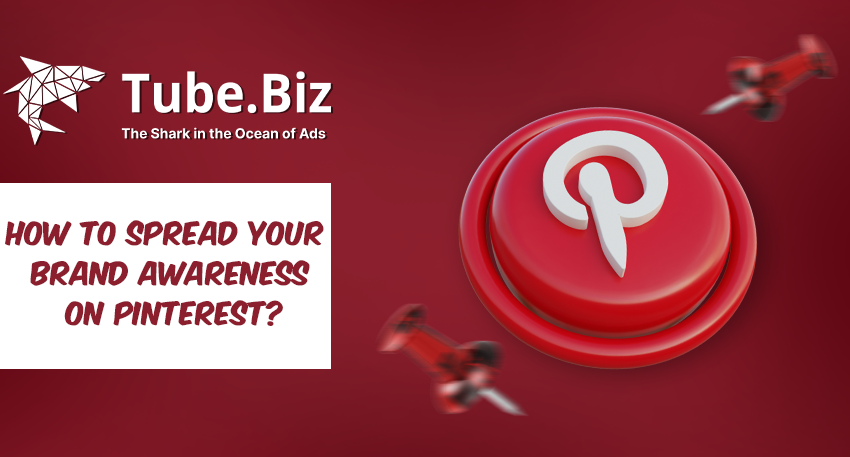 Social media not only inspires creators to upload creative content but also brands of all scales to spread their brand awareness online and establish a loyal fan base. Brands today have a unique chance to expose their products and services to wider audiences and reach millions of people every day. In this situation, social media platforms play a pivotal role.
How are social media and brands related?
Social media and brands today are very interconnected. No one can't deny the fact that the vast majority of social networks pay a lot of attention to make their platforms a better place for brands to sell their products. In fact, platforms have a huge interest in praising this kind of attitude of the brands. The more people are visiting social media the more popular the platform becomes and the higher is the conversion rate.
Basically, now to get acquainted with a product, get more information about anything, the product's functionality people go to social platforms such as Instagram, YouTube, Facebook, TikTok, etc. However, not so long ago Pinterest has become one of the main marketing tools in terms of advertising. Users not only get a chance to look through the inspiring pictures and video content, and 'pin' them, but also they're able to discover new products.
Brands can as well engage with more consumers and provide them with more relevant services. From now on it is possible to do it on Pinterest where the vast majority of creators spend their time looking for new content ideas and products to explore.
What are the insights of Pinterest on spreading brand awareness?
Brand awareness is a very important element in businesses' expansion online. It is an important part of creating loyalty, driving sales, and establishing trust in a business or product. Brands are able to increase their visibility, attract new customers and retain existing ones and Pinterest is taking it to another level.
In a couple of words, Pinterest is an online visual discovery engine for finding ideas related to fashion, home decor, recipes, travel, and more. It features boards where users can 'pin' images they like onto their own collections. The platform is considered to be a powerful tool for brands to increase their visibility and reach - in other words brand awareness.
Pinterest is now implementing a new insight that is related to giving the main focus on the 'customer journey' on the platform. In other words, importance is given to 'Pin marketing'. It is a key approach as stated earlier, that people not only browse for inspiration but also to find products presented in a pin. Pinterest offers to target creators' potential clients to make them discover a brand in more detail.
According to the Pinterest team, when a client comes across a particular ad on the platform (they go through 3 stages: awareness, consideration, and conversion) they are far more likely to purchase a product. Moreover, the conversion rate becomes higher by 3x.
As well as on other platforms, reaching time is important: focusing on a day, month, time of the day, etc. Here the term 'purchase funnel' takes place. One of the key insights of Pinterest marketers is the following:
'By aligning the Pinner mindset to the purchase funnel, brands can create content for every stage of their audience's journey'.
Clearly, the platform is paying attention to how bards can reach their consumers within the following 3 steps:
1 Source: Median user level media performance stats based on advertisers who run multiple objectives, H1 2022, Global, Pinterest internal data
Conclusion
A lot of users are wondering how they can make their content more visible on Pinterest and expose it to wider audiences. Unfortunately, just posting your content to the platform and waiting for the magic to happen is not the way. As a result, it can be noticed that Pinterest creators look for their target audience on Instagram where the content resembles the one on Instagram.
To start promoting your Pinterest profile and content: post on Instagram and let your followers know more about your Pinterest account. In fact, the vast majority of Pinterest creators order services from relevant SMM panels for faster promotion and going viral in just 2 clicks. Some creators get a little skeptical of this process. Nevertheless, getting services is a widespread practice as creators get a lot of benefits:
more time to focus on content and editing;
less time spent on marketing as professional marketers promote content effectively;
become more noticeable online;
high-quality legal services, without complete suspension from the platform.
On our page, you can find thousands of services for almost any social media platform. We provide the most effective Instagram services you can buy: Instagram likes, comments, views, followers, Instagram packages for a complex promotion, etc.
Our services were already ordered by thousands of social media users who have already improved their social image making their profiles and products more visible. Don't wait up and make your content visible with our services and make a statement online!
Buy Instagram Comments - the price is from $10.00 per 1000
Buy Instagram Views - the price is from $1.50 per 1000
Buy Instagram Followers - the price is from $10.00 per 1000
Buy Instagram Packages - the price is from $20.00 per package
Buy Instagram Reel Views - the price is from $5.00 per 1000
Buy Instagram Live Video Views - the price is 20.00 per 1000