Facebook Watchtime - what's that and why do users need it?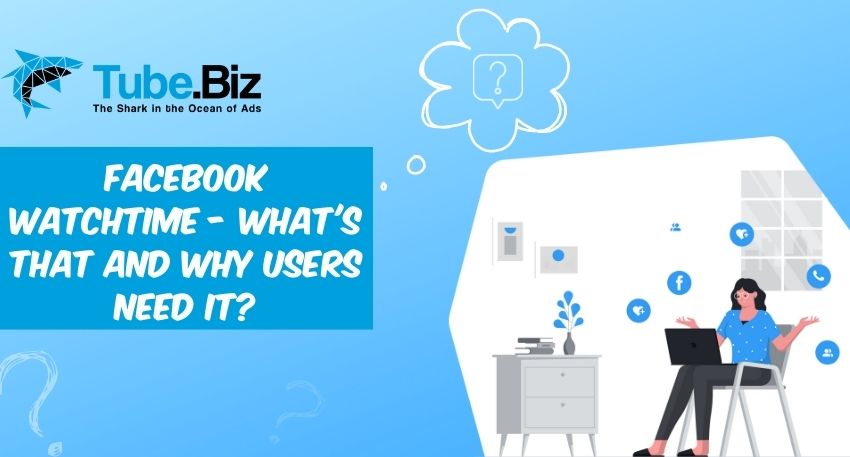 Facebook Watchtime - what's that and why do users need it?
Where can you watch videos other than YouTube? You might mention Instagram, TikTok, Twitter, Twitch and other platforms. However, most of the time these social networks offer entertaining content. In this case people turn to using Facebook, namely Facebook to entertain themselves but also keep themselves updated on important events, issues and news.
What is Facebook Watch?
Facebook Watch is a service that was created in 2017 which expanded the popularity of the platform for wider audiences. The topics can vary: from the ones that cover social issues to DIY ones. Most importantly, people can easily find your video content on Facebook Watch, share it and react to it. In addition, users are able to watch any kind of video content that is uploaded by Facebook creators. The videos that you come across on the platform are:
From the pages that you follow;

Videos that were picked up as a recommendation for you by the platform's algorithm.
Facebook is, indeed, unlike any other platform where you'd watch video content or Live Videos. You don't directly upload your video to Facebook Watch, what you do is that you simply post it on your page and improve your engagement and interact with your audience in a way that they react to your video more and improve their rankings.
What does Facebook Watch consist of?
This is one of the examples of how it looks like on the desktop:
What is Facebook Watchtime?
Watch time is basically for how long (amount of time) your viewers and potential followers watched your Facebook video. This metric is close to YouTube Watch time which means the same thing.
More than 4 billion videos are watched on Facebook by almost 3 billion people. It is a considerable number in comparison with the number of YouTube viewers that is around 2.5 million people. So Facebook becomes a great opportunity for users to promote their video content, make it outstanding and beat their competitors by improving Facebook Watchtime.
Why do users need Facebook Watch?
Focusing on watch time is very important as it:
Shows how appealing your content is for your target audience;

Improves engagement on your Facebook videos, the number of impressions you receive and reach that your video content has on the platform;

Get more exposure: the more Facebook watchtime you receive the more exposure your content gets and you go viral on the platform;

Improves the overall performance of your Facebook profile and your page's metrics (likes, comments, shares and new followers).
How to increase Facebook views?
1.Post video on Facebook regularly
Come up with your own schedule and post your Facebook videos accordingly. It does not only affect the discipline and consistency of your Facebook profile, but also you get more engagement on your page like 'views'. This way your target audience would know when you post your video and will be far more likely to watch your videos till the end affecting your watch time. Consider coming up with your own content plan.
2.Quality of your video
It is clear that when the quality of your Facebook videos is poor viewers won't even continue watching it. In addition, it will be hard to follow and will be energy wasting, so make sure you have the right settings and upload quality content to improve your watch time.
3.Find your unique niche
Despite the fact that Facebook Watch is continuously gaining popularity there is still a competition going between creators for particular niches. For beginners we recommend finding a niche that is not used by a vast majority of users on Facebook. When you're a beginner, your profile doesn't have a considerable number of users following you yet, so you should find a special niche and post unique content.
4.Make an order on SMM panel
Getting promotion services saves a lot of time, you receive fast services, make your Facebook Videos more visible on the platform and, most importantly, get organic traffic. Think about SMM panels that help to promote accounts on any social media like Tube.Biz. We offer the most effective service for Facebook:
-Facebook Monetization Watch Time - you'll get the activity only from real people that will watch your video till the very end and so improve your Facebook watchtime. Within this service you will receive 10 000 hours which is very beneficial for your videos and you get worldwide GEO targeting.
We know how important it is for users to make their video credible and noticeable, for that we only come up with the most relevant offers like. We get the promotion process easy and in a couple of clicks your videos get to the recommendations section and attract more people to your profile. Don't hesitate and start promoting your Facebook Video with Tube.Biz!